Cool (And Affordable) Christening Gift Set Ideas for Baby Girl
Attending a baptism but can't decide what to give the new baby? Don't worry. You are not the only one! We've come up with a list of present ideas that are just as cute as they are sentimental.
It's your turn to show your support for little ones, so take a look at our gift set ideas! You'll be sure to find one that will help take care of any Christening ceremony.
Baptism Bracelet
Get all your friends together to bring a bit of color and charm to the baptism. Choose a bracelet that matches the parents' style and have everyone put in one or two stones. You can use small pebbles from a beach or colorful beads.
Make it more personalized by using a mix of beads or stones of different colors. This is the perfect baby gift idea to wear with the baby for months to come.
Anchor Charm
Anchor is one of the most popular symbols on earth, and you can't go wrong by incorporating this into your gift box. The best part about these necklaces is that they're effortless to make. You can create one using a smooth rock that suits your needs or buy a jewelry piece that already has an anchor hanging from it. Either way, it will definitely look great.
Personalized Bibs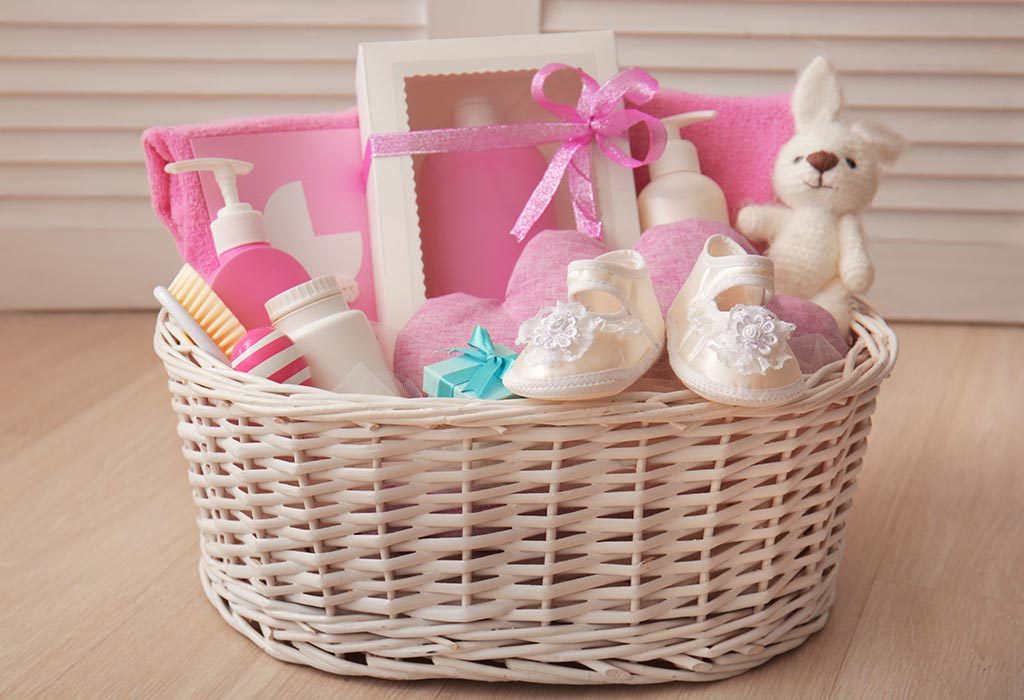 Bibs are perfect for meals and snacks after the ceremony, so why not incorporate them into your gift set? Choose different shapes, sizes, and colors to make the gift more personal. You can even have everyone sign them!
Baby Blanket Shawl
A soft blanket is always a good choice when you're in doubt about what to bring. These shawls can be used for anything from swaddling babies to covering them when they're in a stroller or car seat. You can choose a simple design or add a unique custom design to make this your special gift.
Aside from being cute, blankets are convenient items, so bring one and make sure the baby will stay cozy!
Baptism Albums
Albums are a great way to keep memories of the baptismal ceremony. You can have them customized in various ways, but if you're in a hurry, you can end up with something that matches the baby's room decor.
Frame
Scrapbook frames can be customized for this momentous occasion and provide parents with a chance to remember all the special moments they share with their new child. You can also include inspirational religious sayings and quotes to make it extra sentimental.
Iamyoubox can help you take your gift into the next level. They have different gift boxes for different occasions. You can also design your own box.
Baptism Scrapbook
You can create a special scrapbook to keep the memory of this special day and give it to the parents. You can even ask your friends or family members to write their thoughts and share memories with them.
Baptism Memory Book
You could make a special journal for the baby's life using colorful pages and add photos of what you've seen throughout their infancy. This is also great for keeping track of milestones for years to come, so it's perfect if you plan on having more children in the future.
Whether you're attending the baptism yourself or are sending a set, you can't go wrong with these newborn baby gift ideas. Of course, you just have to pick one that suits your style and budget, but they're all pretty adorable.
So if you're attending a Christening ceremony, just put some of these suggestions into consideration for added interest!